Welcome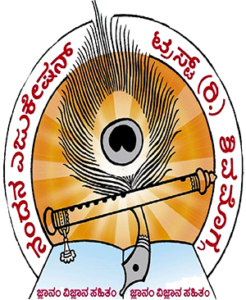 ACHARYA Pre University College started its historic journey in 2009 with the vision of molding a better tomorrow. Today, APU has not only become a household name, but also a synonym for excellence, expertise, eminence, and efficiency. APU College has stood out to be a very special educational institution having carved a niche for itself in a short span. In the course of fulfilling its vision, the college has made remarkable achievements and emerged as one of the premier institutions of the OUR TOWN.
We are proud to say that within 13 years of our journey in the field of education, we could give Pre-University education to more than 7,000 students. The integrated pedagogy of education and the conducive atmosphere given to the students could fulfill the dream of SEVERAL students to pursue their Medical Education and become Doctors and thousands of students could enter into Technical Education. Apart from these, plenty of students have become Charted Accountants and a few have entered into Civil Service also.
At present, the college is imparting quality education through a holistic study environment. A PU methodology successfully bridges the gap between the Board exam and all other competitive exams under one umbrella and thus, a fresh chapter has begun in the pre university stream. APU Education Foundation has come up with some innovative learning methodologies that would make each individual face the challenges of the world. The futuristic vision of K S Eshwarappa, the chairman of APU Education Foundation always keeps the students ahead. His farsightedness, hard work, dedication and humane qualities have set a new world class education system.
The college takes pride in acknowledging that it has resourceful teaching faculty who are very efficient in their field, It also has well maintained modern infrastructure, library, hostels, laboratories, continuous training for the sports aspirants, timely remedial classes for slow learners, special training for the students who wish to clear NEET, KCET, JEE, CA and CS Foundation exams, Communicative English classes, Music, Dance and other co-curricular activities.
We wish to nurture the dreams and potential of every student and help them to reach the pinnacle of success. So, we invite you to join Acharya Pre-University College for your bright future.