College house a large library , well ventilated with separate study table for students.


Welcome
ACHARYA Pre University College started its historic journey in 2009 with the vision of moulding a better tomorrow. Today, APU has not only become a household name, but also a synonym for excellence, expertise, eminence and efficiency
The integrated pedagogy of education and the conducive atmosphere given to the students could fulfil the dream of SEVERAL students to pursue their Medical Education and become Doctors and thousands of students could enter into Technical Education and also successfully clear CA.
Courses Offered
Primary and High School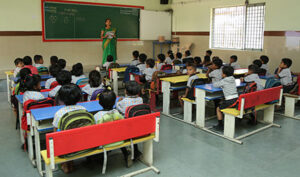 Nandana Education Trust (R)  was registered in the year 2001  with the intention of providing quality education to the students in the locality.  We started providing best quality education from Nursery and High School.
Pre-University College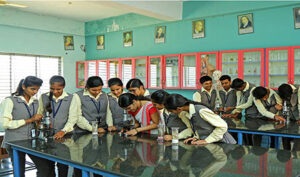 We wish to nurture the dreams and potential of every student and help them to reach the pinnacle of success. So, we invite you to join Acharya Pre-University College for your bright future.